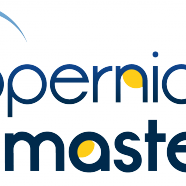 Apr

21
Tags
Related Posts
Copernicus Masters competition 2015
The Copernicus Masters competition 2015 is now open for submissions – with new challenges, industry leading partners and an immense prize pool.
Since 2011, the Copernicus Masters competition (www.copernicus-masters.com) has awarded innovative products, services or applications that are based on Earth observation data. Its purpose is to drive the development of market-oriented applications for utilising data generated through Europe's flagship satellite programme – Copernicus.
In this year's edition, prizes will be awarded in topic-specific challenges sponsored by a number of world-class partners, including: the European Space Agency (ESA), the German Aerospace Center (DLR), T-Systems International GmbH, Satellite Applications Catapult Ltd., Greece's National Cadastre and Mapping Agency (NCMA), CloudEO AG, and European Space Imaging GmbH (EUSI). In addition, the new University Challenge specifically addresses students and research assistants around the world.
The prize pool includes cash awards, satellite data access and quota as well as support-packages and is worth EUR 300,000.
SMEs, start-ups, entrepreneurs, students and everyone with a brilliant idea is welcome to join and submit their entries from 15 April to 13 July 2015 at www.copernicus-masters.com