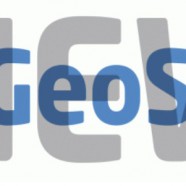 Jan

12
Tags
Related Posts
European Innovation Partnership on Raw Materials Annual Conference
The European Innovation Partnership on Raw Materials is a stakeholder platform that brings together representatives from industry, public services, academia and NGOs. EuroGeoSurveys will participate in the High Level Conference of the European Innovation Partnership (EIP) that will be held in Brussels on Tuesday 13 January 2015.
EuroGeoSurveys new President Mr. Koen Verbruggen will give a speech during the morning High Level Panel in which the Members of the High Level Steering Group of the EIP will participate. Mr Koen will illustrate the EGS pivotal role on the challenge of Raw Materials supply security for Europe.
This annual conference aims to present a comprehensive picture of developments in the fields covered by the EIP, regional approaches to raw materials and some concrete examples of "Raw Materials Commitments". The annual event also aims to provide a platform for networking to discuss experiences and possible future commitments. The conference will include a poster session where the stakeholders will be able to present their commitments.
The Horizon 2020 Brokerage Event organised back-to-back with the conference, will serve as a forum for stakeholders to meet partners for future calls for proposals and provide information on financing instruments available under the Horizon 2020 Work-Programme 2015.
Please find the Programme of the Conference here