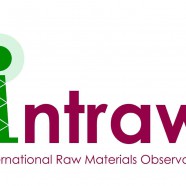 Oct

21
Tags
Related Posts
INTRAW PROJECT – SECOND JOINT PANELS OF EXPERTS WORKSHOP ON INTERNATIONAL RAW MATERIALS COOPERATION
EuroGeoSurveys Secretary General Mr Luca Demicheli attended the INTRAW Project Workshop in Cornwall (UK) from 5 to 7 October 2016, as part of the high-level Panel of Experts on international Raw materials cooperation.
The panel of Experts provides the project consortium with suggestions on how to enhance the European Union's International Observatory for Raw Materials that will be launched by the end of the project's lifetime.
The INTRAW (International Raw Materials Observatory) Project is coordinated by the European Federation of Geologists (EFG) and brings together an international consortium of 15 partners from 9 European countries, Australia, South Africa and the USA.
[To know more about INTRAW and the Workshop outcomes read the full press release here]