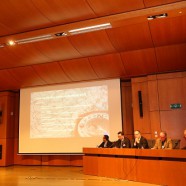 Apr

25
Tags
Related Posts
VERAM Final Conference
"EU Raw Materials 2050: Roadmap to Success"  took place in Brussels on 17 April 2018. This Horizon2020 funded project brought together diverse stakeholders – including five European Technology Platforms (ETPs): Sustainable Minerals Resources, Forest, Construction, Sustainable Chemistry and Advanced Materials. The conference discussed the work of VERAM, its methodologies and its results including the launch of the "Research and Innovation Roadmap 2050: A Sustainable and Competitive Future for European Raw Materials". 
To learn more about the future of raw materials in Europe and the importance of the sector to European competitiveness, jobs and growth, as well as the need and capacity to innovate, we invite you to visit the VERAM Final Conference webpage. Images and presentations are also available.
The full post-event report is available here.