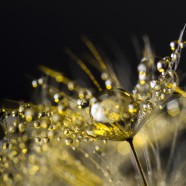 May

31
Tags
Related Posts
Interviews on the new EGS book, "Wonder Water – The value of water"
The latest EuroGeoSurveys publication "Wonder Water – the Value of Water" has been launched on the 15th March 2016 at 16.00 o'clock, at the Scotland House of Brussels, during the EuroGeoSurveys 40th General Meeting.
The book brings you on a fantastic geological journey around Europe through mineral springs, thermal baths, SPAs, pools, etc. It lets you explore fantastic places and discover the health benefits of groundwater on which geology has a mayor impact.
The launch event was attended by the Directors of the Geological Surveys of Europe, EU representatives and invited guests from America, Asia and Africa. Below you will find the interviews with Mr. Koen Verbruggen (President  the EuroGeoSurveys) and Mr. Zdenek Venera (Director of the Czech Geological Survey).
For more details on the event, please read the press release.