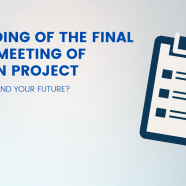 Oct

19
Tags
Related Posts
FINAL REVIEW MEETING OF THE INTERMIN PROJECT
The final review meeting of the International Network of Raw Materials Training Centres (INTERMIN) Horizon 2020 Project took place virtually on 24th September 2021. The INTERMIN Consortium gathered online to meet up with their European Commission (EC) Project Officer and Reviewer for a final evaluation of the project work and results. The meeting marked the end of the fourty-two months long project, which was officially closed in August this year.
In an open atmosphere, the different INTERMIN work package leaders presented work package progress, results, and proposals for future development of the topics, and discussed them with the EC representatives. Additionally, the sustainability plan of the INTERMIN Project and the INTERMIN Portal were deliberated during the meeting.
Therefore, despite the official project end, the INTERMIN Portal will still be maintained and will remain accessible to everyone for free.
The outcomes of the INTERMIN Project:
The INTERMIN Project has developed a roadmap for enhancing education and the development of skills and knowledge in the raw materials sector. Through its Portal, INTERMIN has created an international qualifications framework for the raw materials education and training sector – the first of its kind worldwide – defining knowledge and skills levels for different courses on exploration, extraction, processing and recycling of raw materials. The project covers a global audience of approximately 550,000 professionals from 5 continents.
As an added value, the project created two networks of post grade training and educational centers, a European one (GUIDE) and a global one (INTERMIN), both accessible online for free. Prof. Manuel Regueiro y González Barros, Coordinator of the INTERMIN Project, commented that "the INTERMIN portal allows users to perform easy searches of the more adequate training through the widely available study programs".
More key findings of the project are available in the report below.
About the INTERMIN Consortium:
The INTERMIN consortium brings together 14 organizations, alongside 5 more organizations as Third Parties (under the umbrella of the EuroGeoSurveys) and international and institutional coverage of Advisory Board members. The INTERMIN Project has received funding from the European Union's Horizon 2020 research and innovation programme under Grant Agreement Number 776642.
For more information, visit: